In an increasingly competitive world, it is crucial for organizations to seek ways to improve productivity, accelerate innovation, while reducing costs. "Doing more with less" is Microsoft's promise about the Power Platform. Indeed, the Power Platform is a low-code solution that makes it possible to adapt the M365 ecosystem to its operational reality.

In this article, we'll see how the Power Platform can help organizations improve their productivity.
1.

Power Platform and automation
The Power Platform is a low-code solution that bundles five applications: Power BI, Power Apps, Power Virtual Agents, Power Page, and Power Automate. It allows you to create custom applications, automate processes, and visualize and analyze data in real time.
Low-code, what is it?
Low-code means users can build apps and automate tasks without having to write code. The primary goal of the Power Platform is to simplify processes to allow employees to focus on high-value tasks.
2.
The components of the Power Platform
As mentioned above, the Power Platform is made up of five main tools: Power BI, Power Apps, Power Virtual Agents, Power Page, and Power Automate.
Let's take the time to see what each of these applications is used for to understand its scope.
Power BI
: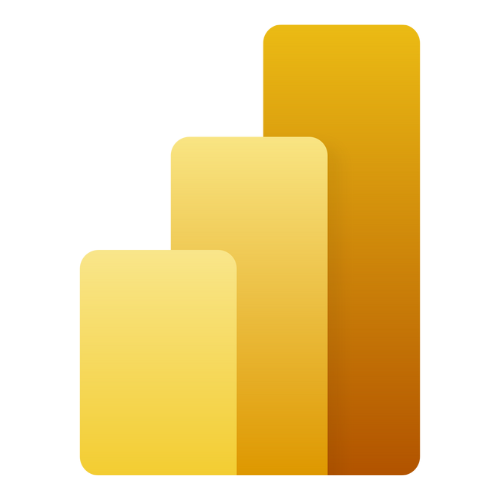 Power BI is a data visualization and analysis tool. It allows users to create custom dashboards and reports from data from different sources. Users can also explore real-time data to make more informed decisions.
To go further, you could consult our webinar : Le pouvoir de l'intelligence d'affaire au service de votre organisation.
Power Apps

: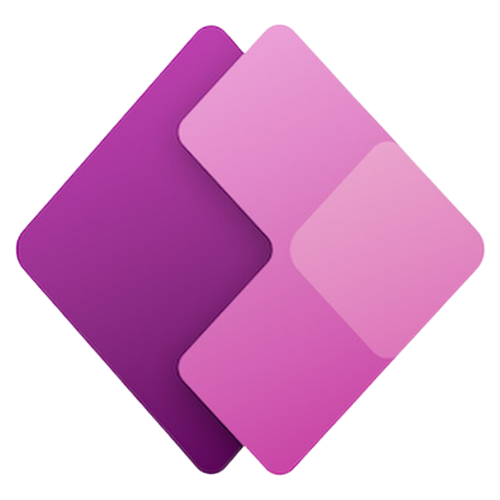 Power Apps is a tool for creating custom business applications. Users can build apps without having to write code. Applications created with Power Apps can be used on smart phones, tablets and computers, in short, multi-media that can adapt to many of your needs.
Power Virtual Agents

: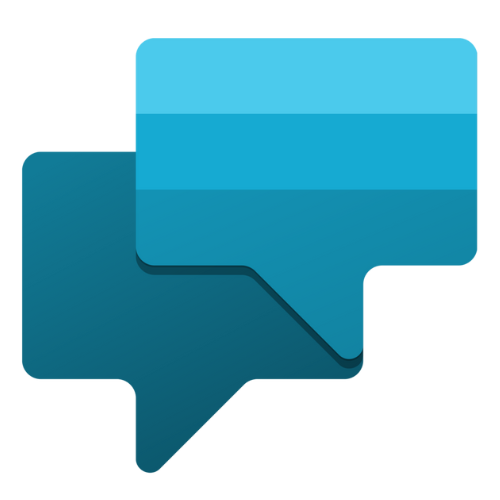 Power Virtual Agents is a "chatbot" application that allows users to create conversational agents to interact with customers or employees.
Power Pages :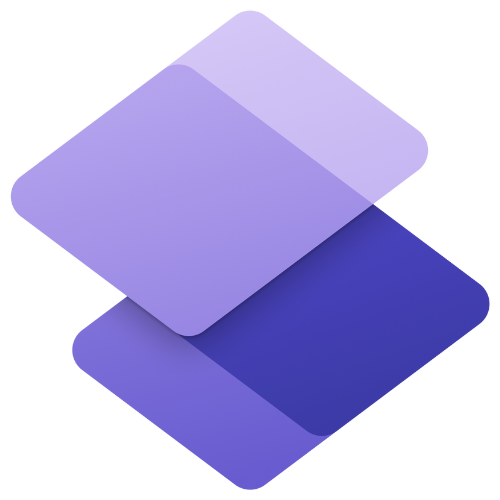 Power Pages allows you to quickly create secure, low-code professional websites. This allows essential information and services to be delivered to customers with the least amount of effort.
Power Automate

:

 



Power Automate is a manual task automation tool. It helps create workflows that automate repetitive and time-consuming tasks. Workflows can be triggered manually or automatically based on certain events.
3.
How the Power Platform can improve business productivity
The Power Platform offers many advantages to companies to improve their productivity. By automating repetitive tasks and creating custom business applications, employees can focus on higher value tasks. In addition, the Power Platform helps to simplify processes and optimize collaboration and communication within the team. Employees also have access to real-time data, allowing them to make more informed decisions.
4.
Real-world examples of using the Power Platform
The Power Platform can be used across many industries to improve productivity. For example : 
A construction company can use the Power Platform to track the progress of its projects and optimize the management of materials and equipment.

A service company can create custom applications to manage service requests and on-site interventions.

A retail business can use Power BI to track real-time sales and optimize inventory.
Many companies have already implemented the Power Platform and seen a significant improvement in their productivity. For example, Coca-Cola used Power Apps to build an app that lets employees report quality issues in real time, which has helped reduce maintenance costs. (Microsoft, 2022) 
5. How to get started with the Power Platform
As with every successful project, defining your goals is essential so that you have a clear vision of what you are looking to achieve.
Many tutorials and online resources exist to help you use the different tools of the Power Platform.
Nevertheless, if you wish to delegate the realization of your project to professionals, it is quite possible to do so. The realization of a project on the Power Platform must be carried out in close collaboration to ensure that the rendering is in line with the needs. (Features, support …)
Also, once the "implementation" component, you will also have to think about the "training" component to ensure that your new tools are adopted and used for their proper function.
In short
The Power Platform is a low-code solution that can help organizations of all backgrounds improve productivity by automating repetitive tasks and simplifying processes. Automating tasks and visualizing real-time data can help employees focus on high-value tasks and make more informed decisions. Businesses can start using the Power Platform by following the resources offered by Microsoft and working with their employees to implement the solution effectively.
If you would like to learn more about our Power Platform project support, contact our experts to discuss your needs and concerns.

This article features content discussed in a previous webinar. To watch this webinar replay, click here. Subscribe to our newsletter to receive your invitations to future webinars.